C

hristian Lacroix
Spring/Summer 09 Couture. A couple of the looks here and
Jacquetta Wheeler
closed the show. The british supermodel
twittered
about her experience at the Audi Fashion Festival. Scroll all the way down to read jaxwheeler's twittings.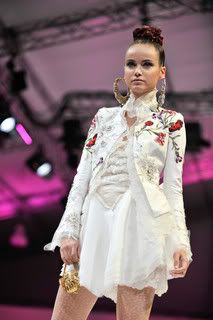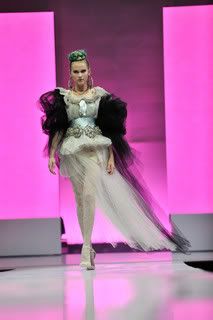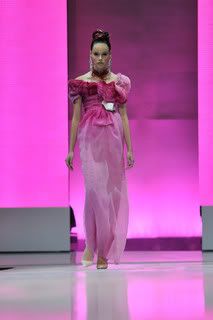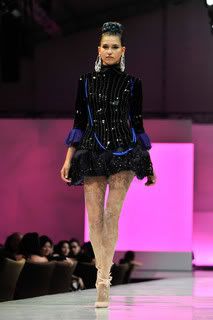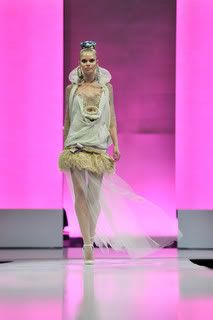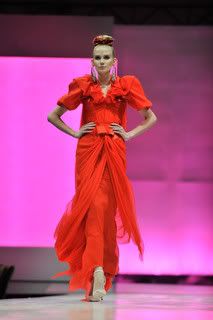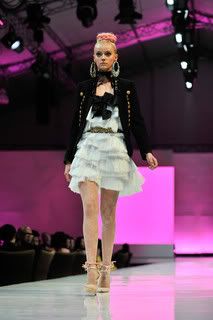 about to board flight back to London.. to Iceland tomorrow 2 days unless too sick. singapore airport incredible. no lines anywhere! massive.
8:23 PM May 6th from mobile web
cough worse, back in hotel jet lagged about to eat spag bowl comfort food! voice gone so can't even phone chat with friends. boo.
10:06 AM May 6th from mobile web
having hair scraped upwards for gala and Christian lacroix show.. Gareth Pugh is here who is lovely. singapore is very clean everywhere.
3:42 AM May 6th from mobile web
Be and d you are sweet. love your bags.
11:47 PM May 5th from mobile web
on way from singapore harper's shoot to press conference.. I'm being treated like a movie star its hilarious. got a nasty cough though.
11:44 PM May 5th from mobile web
feeling slightly deranged. arrived singapore 2 hours ago and have since been squeezed into the tightest lacroix corset EVER.
8:25 PM May 4th from mobile web
singapore airlines have massive business class seats.. brilliant.. can catch up on some sleep. sad to be missing met tonight.
3:37 AM May 4th from mobile web
finding it very difficult to get out of bed. got to leave for airport in an hour to fly to Singapore for a fashion show.
12:39 AM May 4th from mobile web