Was watching Oprah. This particular episode titled
Hall of Fame Guests: Where Are They Now?  
was a tribute to Oprah's most memorable guests and their stories. I was appalled but truly inspired by one of the stories.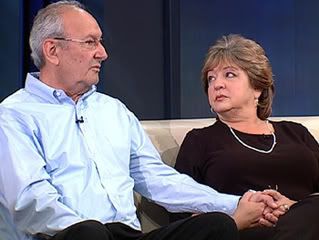 Sharyn and Marvin
It focused on this lady named Sharyn. Apparently she is a shopaholic
*a MAJOR one*
  and her 3,000-square-foot house was hoarded by her accumulated purchases.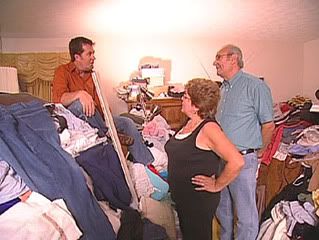 The couple in their home
Sharyn
blames herself for the clutter. "
I'm a shopaholic and I just buy and buy and buy."
She admits that shopping is her weakness.
"When I shop and I find a good deal, it's total excitement that I got something special for my money," she says. "I love seeing sale signs when I go into a store. It's like a magnet just drawing me to it. And I can find deals like nobody else can find."
 She also loves to buy gifts for her friends and family—but instead of giving them away, she hoards them.
"She'll buy gifts maybe six months, nine months, a year in advance,"
Marvin
(Sharyn's husband)  says.
"And then when it's time to give the gift, of course she doesn't know where she put it."



Peter Walsh sorting out unwanted trash with the couple
Sharyn and Marvin obviously needed help therefore Peter Walsh, author of
It's All Too Much
stepped in to help
the couple. It took a little more than 8 weeks to de-clutter the house and to clear 75 tons of garbage and filled more than 1,800 large crates of items from the home, enough to fill three semi trailers. The load was separated into two categories - Trash and Charity. The team rented a gigantic 10,000-square-foot warehouse to hold a rummage sale as well. The family profited more than $13,000 from the sale, which included more than 3,000 handbags and 3,000 pairs of shoes!

Oprah and the 1800 crates that filled the studio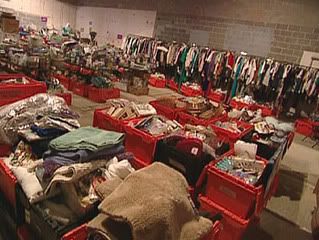 Only A quarter of the rummage sales