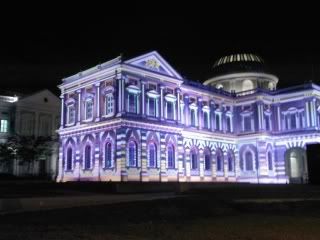 Walking by the National Museum of Singapore, I was enthralled by the neon display that was projected on the exterior of the building. Later learnt that it was the effort of "
Electric Canvas
" from Australia that made the usual-white museum this pretty. What is a museum without any exhibition?Ongoing...
Surrounding David by Titarubi
The replica of David, 8.5 meter height is made of fibre-glass and in the form of textile ornaments usually used for Kebaya covering the entire surface of the statue.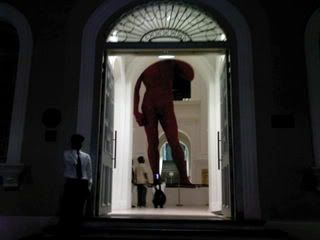 Totally breathtaking...